Get to Know Everything About Sellers.json
Published on February 15, 2023 | 4 Minutes to Read
In 2019 April, IAB Tech Lab introduced sellers.json. This gives accurate information to buyers about the original quality of inventory. And even more, IAB committed to transparency in programmatic advertising for more security for everyone involved in the supply chain.
In this blog, we are going to learn how sellers.json helps programmatic advertisers and how it is helping to bring more transparency to the programmatic economy.
What is Sellers.Json?
A publisher contains an authorized sellers list, Sellers.json is the same list created by sellers, by listing whose inventory they sell. Sellers.Json is hosted and managed by the demand partners and it contains its own format similar to ads.txt.
How Sellers.Json is beneficial for publishers and advertisers: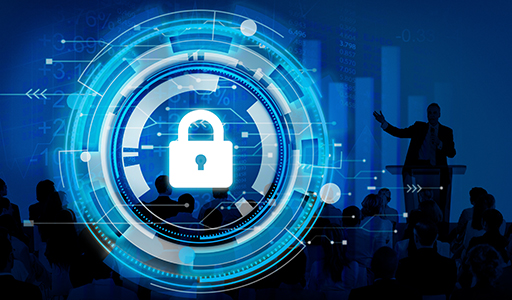 Sellers.json makes the programmatic ecosystem more transparent and trustworthy. The negative impact of ad fraud can affect publishers, advertisers, and brands, they are more confident in the inventory they purchased, and in turn, this ad fraud can affect their brand safety too. So the main aim of sellers.Json is to keep away this ecosystem from ad fraud. It provides full transparency to all intermediaries who participated in the selling of a bid request.
For a long period, only the publisher's site (ads.txt) was visible to all, but now SSP's or agents can also be visible. Seller.json and ads.txt have the same goals which provide information about the buyers and sellers and for which the ad inventory is being sold. Seller.json builds a relationship between agents and publishers which leads to knowing who is paying or receiving money.
Seller.json helps publishers to list their authorized reselling partners, seller ids, and everything about the legal entity that owns the business. This is helpful to maintain the relationship between publishers, advertisers, and brands transparently and securely.
How does Seller.Json work?
Seller.Json documents are the relationship between SSPs, intermediaries, ad exchanges, and publishers. In simple, it is an identification card for legal entities to participate in the ad inventory selling process that provides a clear picture for publishers who are paying or receiving money.
The things included in the sellers.json file:
"Seller_Id" – The identifier connected with the seller's account within the ad system.
"Seller Type" – Seller Type can be INTERMEDIARY and PUBLISHER or BOTH. If the seller owns the domain and if they do monetize or paid directly by Google they are considered PUBLISHER. If not they are considered INTERMEDIARY. If a seller belongs to both they are considered as BOTH.
"Name" –This represents the name of the company, which receives the payment of ad inventories that already complete the transaction under the seller ID.
"Domain"– The domain is a name of an organization, that receives the payment of ad inventory that already completes the transaction under the seller ID.
Sellers.Json file example:
"seller_id": "20"
"name": XYZ
"domain":   XYZ.com
"seller_type": INTERMEDIARY
"is_passthrough": 0
Difference b/w ads.txt and seller.json:


Json involves video ad management platforms, and it's serving as proxies for small and mid-sized niche publishers.
It is the only accessible source of the publisher's ad inventory.
Need to define as a "RESELLER" in the sellers.json file and very often this provides a less preferable option for buyers.
If you need any further information about sellers.JSON and supply chain, Go visit the IAB Tech Lab website. Primis Sellers.JSON.
Dollarbird Technologies help you with any kind of  seller.json requirements like implementation & Troubleshoot etc. And we help you with any other activity which needs to grow your company ROI.
For more information contact us at sales@dollarbirdinc.com.
You can also visit our website at https://www.dollarbirdinc.com//